INTENSIVE OUTPATIENT PROGAM (IOP)
12-week treatment program
Group therapy sessions
Weekly 60 minute individual therapy sessions
Optional family therapy sessions
Urine Drug Screens
Options for chiropractic treatment integration
Access to a licensed physician
Our database of referral services
Transportation Services
Personalized aftercare plan designed to keep recovery in the forefront long after treatment completion.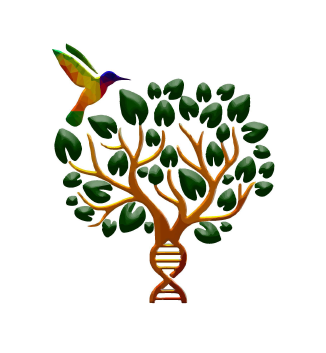 Out of the 7 plus facilities I have been to no where comes close to more life. The family oriented environment is extremely important and they put heavy emphasis on that. Accumulated most of my clean time from working closely with them. Kenneth sass the president has a way of working with the younger crowd it's quite amazing to watch.
artfulaptitude
2022-11-07
Without More Life I'm not sure how recovery would have turned out for me. The problem-solution oriented program that More Life extended to myself was exactly the environment I needed to take my first steps to heal spiritually and physically from my addiction. From intake all the way to graduation the staff and their holistic, family like approach positioned me to make successful behavioral changes. Along with providing counseling and resources vital to my recovery, More Life aided me in establishing a variety of tools and coping methods to solidify my ongoing recovery outside of treatment as well. My therapist Dori, along with Anthony and Kenny, personally have given me my life back. There is no amount of gratitude I could give to repay them for that.
The staff is the best!
One of the best treatment centers I have ever been to!! And a place that changed my life I have been to over 100 treatment centers and more life is that 1 that has stuck with me through everything ! They never gave up on me helped me turn from a boy into a man ! The people that work there really care for you there not just there for a job they are there to help make a change in peoples lives ! I have tried so many methods to get clean and stay clean but there's is the only one that ever worked and stuck in my head I have met people there that I consider family now !! I highly recommend if you need help or know somebody that needs help call and reach out to more life !! You won't regret it !!
Kenneth Crawford
2022-11-05
This place is amazing! One of the few places staff genuinely care about my life. I am still sober today because of the tools I learned there. I would recommend this place to anyone suffering with addiction.
Great place, great people that Belive in helping others
Ashleigh Barnard
2022-04-14
Highly recommend!! Great services
Marley Hawkins
2022-02-10
My first time in recovery and I didn't know what to expect. From day one my counselor Kenny reassured me that this is more than just drug recovery but life recovery and it was just that. It felt like a home away from home with all the tools that help guide me to a better place. ? ? ?
Good bunch of lovely men and women in recovery.. They truly care How do I know My son was one of them .
Call to check if your Insurance is in network. We accept many major insurance plans.