Discover Trusted Outpatient Addiction Treatment in Edison, NJ at More Life Recovery Center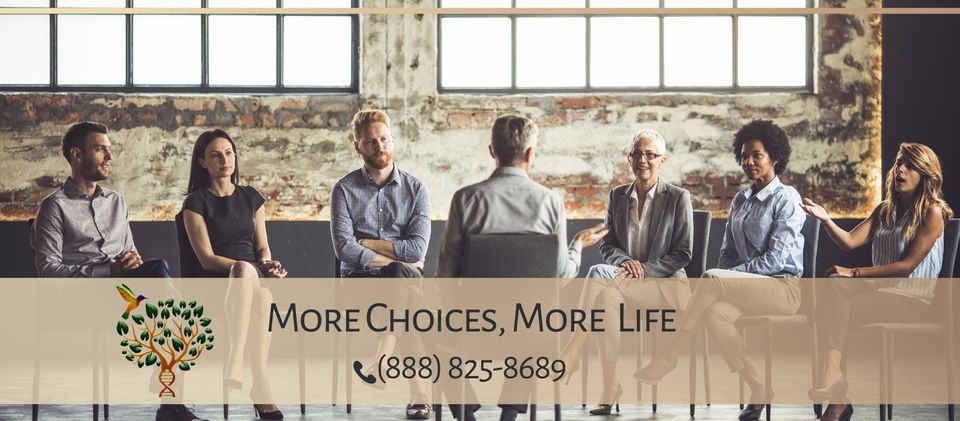 Find hope and healing at More Life Recovery Center
Out of the 7 plus facilities I have been to no where comes close to more life. The family oriented environment is extremely important and they put heavy emphasis on that. Accumulated most of my clean time from working closely with them. Kenneth sass the president has a way of working with the younger crowd it's quite amazing to watch.
artfulaptitude
2022-11-07
Without More Life I'm not sure how recovery would have turned out for me. The problem-solution oriented program that More Life extended to myself was exactly the environment I needed to take my first steps to heal spiritually and physically from my addiction. From intake all the way to graduation the staff and their holistic, family like approach positioned me to make successful behavioral changes. Along with providing counseling and resources vital to my recovery, More Life aided me in establishing a variety of tools and coping methods to solidify my ongoing recovery outside of treatment as well. My therapist Dori, along with Anthony and Kenny, personally have given me my life back. There is no amount of gratitude I could give to repay them for that.
The staff is the best!
One of the best treatment centers I have ever been to!! And a place that changed my life I have been to over 100 treatment centers and more life is that 1 that has stuck with me through everything ! They never gave up on me helped me turn from a boy into a man ! The people that work there really care for you there not just there for a job they are there to help make a change in peoples lives ! I have tried so many methods to get clean and stay clean but there's is the only one that ever worked and stuck in my head I have met people there that I consider family now !! I highly recommend if you need help or know somebody that needs help call and reach out to more life !! You won't regret it !!
Kenneth Crawford
2022-11-05
This place is amazing! One of the few places staff genuinely care about my life. I am still sober today because of the tools I learned there. I would recommend this place to anyone suffering with addiction.
Great place, great people that Belive in helping others
Ashleigh Barnard
2022-04-14
Highly recommend!! Great services
Marley Hawkins
2022-02-10
My first time in recovery and I didn't know what to expect. From day one my counselor Kenny reassured me that this is more than just drug recovery but life recovery and it was just that. It felt like a home away from home with all the tools that help guide me to a better place. ? ? ?
Good bunch of lovely men and women in recovery.. They truly care How do I know My son was one of them .
What Exactly is More Life Recovery Center?
More Life Recovery Center transcends mere facility status; it's a sanctuary where those combating substance addiction rediscover their path to wellness. Near Edison, NJ, our center passionately integrates therapeutic and well-being practices, guiding individuals toward a life free from substance dependence. Our Edison, NJ center provides comprehensive support throughout your recovery journey.
Which Addiction Treatment Programs are Offered in Edison?
At More Life Recovery Center, we pride ourselves on our unique, multifaceted approach to substance addiction. Regardless of the substance in question, our programs are crafted meticulously, ensuring every patient finds their way back to sobriety.
Commence Your Path to Recovery with More Life Recovery Center in Edison, NJ
When you or a loved one are in search of a way to overcome addiction, More Life Recovery Center is here to empower your journey towards a brighter future. Our extensive range of programs is guided by a dedicated team of professionals, ensuring that you're never alone in this transformative process.
Tailored Outpatient Programs
We understand that each individual's journey to recovery is unique. Our Outpatient Programs at More Life Recovery Center in Edison are designed to offer flexibility, allowing you to receive the support you need while managing your daily commitments. With us, recovery seamlessly integrates into your life, simplifying the path forward.
Structured Intensive Outpatient (IOP) Programs
For those who require a more structured approach, our Intensive Outpatient Programs (IOP) provide a higher level of care. These programs prioritize evidence-based therapies and personalized treatment plans, tailored to meet the specific needs of each person on their recovery journey.
Strength Through Group Therapy
Discover the strength and support within a community of peers, an invaluable asset in the recovery process. More Life Recovery Center offers Group Therapy sessions that enable you to connect with others who are facing similar challenges. This provides an opportunity to share experiences and gain valuable insights.
Transitioning to Independence with Partial Care Programs
Our Partial Care Programs serve as a bridge between intensive treatment and independent living. Designed to empower individuals on their journey to recovery, these programs offer a higher level of care compared to outpatient options while still fostering independence and personal growth.
Holistic Dual Diagnosis Treatment
At More Life Recovery Center, we recognize that addiction often coexists with other mental health issues. Our Dual Diagnosis Treatment approach ensures that both addiction and underlying mental health conditions are addressed comprehensively, providing a holistic path to recovery.
Affordable and Accessible Treatment
We firmly believe that everyone deserves the opportunity to heal. More Life Recovery Center in Edison collaborates with most major insurance companies to make treatment more affordable and accessible. Your well-being is our priority, and we're here to assist you in navigating the financial aspects of your recovery journey.
Take the Initial Step Towards a Brighter Future
Embarking on your path to recovery starts with reaching out for help. At More Life Recovery Center, we are dedicated to supporting you every step of the way. There's no need to delay your journey towards a healthier, happier life any longer. Contact us today, and together, let's take that first step.
More Life Recovery Center: moreliferecoverycenter.com – Located in Middlesex, New Jersey, More Life Recovery Center offers comprehensive treatment programs tailored to individual needs, focusing on holistic recovery.

SAMHSA's National Helpline: 1-800-662-HELP (4357) – A confidential, free, 24/7 helpline available in English and Spanish for individuals facing substance use disorders.

Alcoholics Anonymous (AA): aa.org – A global community-based program offering peer support for people who have had issues with alcohol.

Narcotics Anonymous (NA): na.org – Similar to AA, NA provides community support for individuals looking to overcome drug addiction.

National Institute on Drug Abuse (NIDA): drugabuse.gov – NIDA offers a plethora of information on drugs of abuse, prevention, and treatment.

SMART Recovery: smartrecovery.org – An international non-profit offering free mutual support meetings for individuals seeking abstinence from addiction.

Celebrate Recovery: celebraterecovery.com – A Christian-based, 12-step recovery program for anyone struggling with hurt, habits, or hang-ups.

In The Rooms: intherooms.com – An online platform providing free weekly online meetings for those recovering from addiction and related issues.

Sober Nation: sobriety.com – A resource offering a directory of treatment centers, daily news about recovery, and other tools to help those in recovery.

Recovery.org: recovery.org – This site offers tools and information to help individuals recognize and overcome substance addiction, including a directory of rehab centers.
It's always important to consult with professionals or trusted individuals when deciding which resources are the best fit. Overcoming addiction is a personal journey, and the best resource often depends on the individual's unique circumstances and needs.
24/7 Live Admissions Experts Ready to Help
Let's Start Your Recovery!
Our sole mission is to provide you or your loved one with the personalized addiction treatment you need!