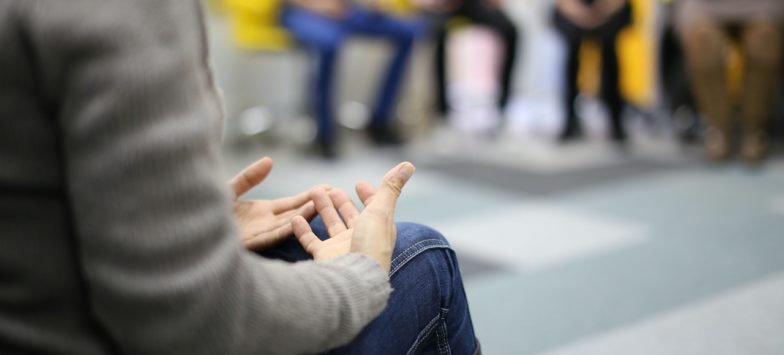 How to Choose a Drug and Alcohol Treatment Center for Your Loved One
If your friend or loved one has a drug or alcohol addiction and has agreed to rehab, the next step is finding the right drug and alcohol treatment center. Despite being an important next step, many people do more than choose a center that is closest to their residence. This may be the most convenient option, but it is not necessarily the most beneficial. Choosing the right rehab program is an important decision, as it can determine the success of the individual's recovery. Before you select a treatment center, ask these important questions.
What Treatment Methods Do You Use?
Different facilities offer different treatment options. For example, you will not find outpatient programs (OP) and intensive outpatient programs IOP) at every facility, but this is what you will find when you visit More Life Recovery Center. Additionally, we provide group therapy with multiple science-based therapeutic approaches to help individuals stay on track once they have completed their program.
Because of the varying treatment options, it is important that you discuss all options with a staff member at the facility and find out what they entail. Will the program requirements suit your loved one's needs and lifestyle? If you are in Metuchen, NJ, and would like to know more about our programs, feel free to get in touch.
OP: An individualized treatment program designed to assist individuals who continue to need support once they have transitioned back into the community.
IOP: A transitional program that is provided to help support the process of returning to the community. Provides access to a structured therapeutic environment.
Group therapy: A service provided for participants to share and learn from others in a safe and supportive environment while working toward healing and change.
Will You Address My Specific Needs?
It is important that you explain your loved one's situation in detail to determine if they offer a program to treat their needs. Ask the staff member you speak to at the facility how they plan to treat your loved one. In general, they will perform a personal assessment to learn about your loved ones and their journey. This will help them tailor a unique treatment plan. Additionally, you should do thorough research prior to visiting the center.
Is Your Rehab Center Licensed And Accredited?
When choosing a facility for alcohol or drug rehabilitation, make sure that they have met the state's licensure requirements at the very least. This will protect your loved ones when they enroll by ensuring they receive quality treatment. This step is extremely important, as a negative experience can lead to failed sobriety.
Some facilities will also be accredited, which showcases their adherence to the high standards placed by the accrediting organization. If the facility is not accredited and you like what they provide, do not be discouraged or let this prevent you from choosing them over another.
How Long are Your Programs?
Programs will vary in length but typically range between 30 and 90 days, with a few programs that are longer. Program length is important, as it depends on the severity of the individual's addiction. If your loved one has a severe addiction, they will naturally benefit from a longer program. However, even if their addiction is not yet considered severe, keep in mind that the longer the program, the higher their chances of recovery.
How Much Does the Program Cost?
No matter how good you may feel about a particular treatment facility, unfortunately, it may be too expensive to be a viable option.
You must find out the cost of each program, as the cost of treatment will depend on the type of treatment that is needed. If the program is within your budget and you or your loved one has health insurance, find out if the facility will accept your type of insurance. For information on what types of insurance we accept, give us a call. Our specialists will be happy to provide you with a confidential consultation and answer any questions you may have.
Contact More Life Recovery Center
When you are searching for a facility that can help you or your loved one achieve and maintain long-term recovery, look no further than More Life Recovery Center in New Jersey. We provide services on an outpatient basis in an intimate and individualized setting where you will feel right at home. We combine multiple approaches to help individuals fight their disease and we would like the opportunity to help you. For drug and alcohol treatment centers, contact our team today. Call (888) 825-8689 to get started.