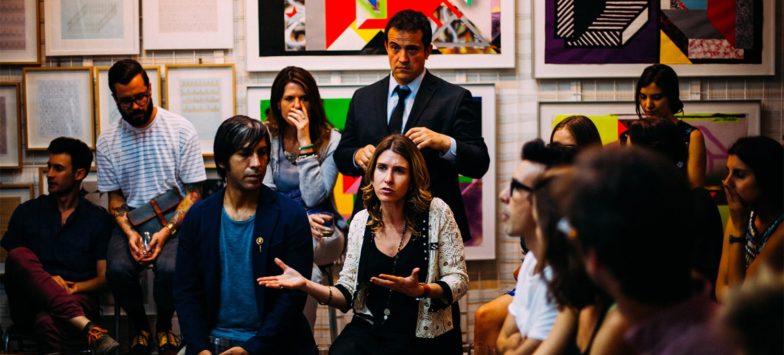 Is Outpatient Rehab Right for You? 3 Signs That It Is
Anyone who wants to receive help for addiction can do so in a way that works for them. With outpatient rehab being one of the options we offer here at More Life Recovery Center, you can seek treatment on your own terms. Whether you need flexibility with your busy schedule or do not want to live in a treatment center, this is an option that can work for you. However, not everyone knows the pros and cons of both inpatient rehab and outpatient rehab. With that said, to make the best decision for you, we recommend learning as much as you can about your options. Rest assured that our team at More Life Recovery Center is here to be a resource to you. We can give you more information about our programs. In the meantime, keep reading to see three signs that outpatient treatment could be right for you.
Some people cannot spend their entire day, every day, in an inpatient treatment center. Those who are working, in school, or have kids, should consider outpatient treatment for flexibility. Instead of following a schedule and living in a treatment center, you can pick and choose when you attend therapy sessions and treatment. If you work most of the day, then you might find that the evening works better for you.
But, the only way to get this option is to pursue an outpatient setting. You can also choose how often you attend treatment and what treatment types you go to. Some people want to go every day, while others who have been in treatment for years might opt to go a few times a week. The best part is that you are in complete control. 
You Want Access to Your Support System
Everyone is different when it comes to how they want to achieve sobriety. Some people prefer an inpatient setting where they can focus on themselves, free of distractions. Others might want to be close to their support system and live with family or friends. If you find yourself in the latter position, then outpatient rehab is more likely to be the better option for you.
With outpatient treatment, you can live with whoever you want and in an environment that supports you. Despite inpatient treatment having around-the-clock care from dedicated professionals, having the help of friends and family is beneficial for many people. Some people even find that this normalcy gives them an added sense of peace that helps them navigate through rehab. Also, the right outside support system can help keep you stay accountable and ensure you are on the right track while you get the help you need.
You Don't Struggle with Addiction But Are Dependent
Addiction is not the only reason why people should consider rehab. Those who are not addicted to a substance but find that they abuse it or have a toxic relationship with it can benefit from outpatient treatment. Or, if you are dependent on a substance and want to prevent the situation from getting worse, you can also benefit from treatment. Outpatient treatment is an excellent way to dive into rehabilitation without having to make substantial life changes. Instead, you can have the best of both worlds.
The beauty of this style of treatment is that you can always move to inpatient treatment if you have a shift in mindset. Some people decide they want around-the-clock care instead of picking and choosing when to attend sessions. Some find that they are not holding themselves accountable or are not going to their outpatient sessions. Either way, More Life Recovery Center has options for you to explore.
Learn More About Outpatient Rehab at More Life Recovery Center
If you are considering entering rehabilitation, then keep in mind that you have options. Whether you go with inpatient treatment or outpatient treatment, we are confident that you will find the help you need. 
At More Life Recovery Center, our team is determined to help you maintain sobriety. With our professionals offering many treatment services, all of the resources you need are right here waiting for you. To learn more about outpatient treatment, visit our website https://moreliferecoverycenter.com or give our team a call today at 1 (888) 825-8689.