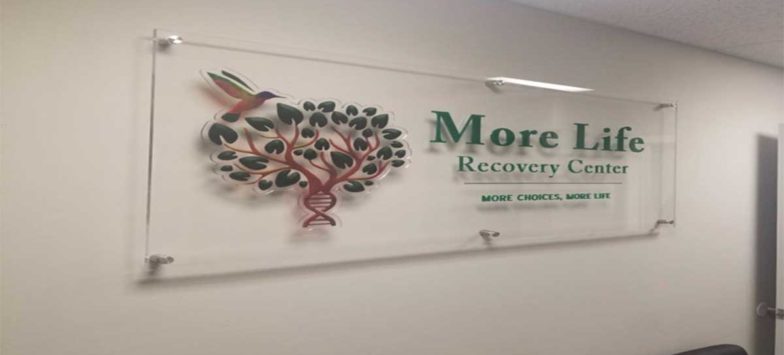 Understanding Inpatient and Outpatient Programs
Substance abuse treatment generally falls into one of two categories – inpatient rehab and outpatient rehab. Both treatment methods have their benefits and drawbacks. While inpatient rehab is intensive residential care, outpatient programs are more relaxed. The patient can continue going to school or work during the day. In this blog post, we will explain inpatient and outpatient rehab so you can decide which one is best for you. 
Inpatient Rehab
Inpatient treatment is recommended for serious addicts as it requires the patient to check into a controlled environment. Inpatient rehabilitation provides 24/7 care and assistance with complete emotional support. However, many addicts refrain from inpatient treatment because they don't want to part with their family and friends. This emotion contradicts with the inpatient treatment, and patients don't notice an improvement in their condition. What's worse is that it can lead to adverse effects. Therefore, inpatient rehab preparation is important before you check-in. 
Preparing for Inpatient Rehab
Before checking into a rehabilitation center, it's important to resolve pending matters. Otherwise, you can't focus on your recovery. Besides saying goodbye, here is everything you should take care of before checking in for inpatient rehab. 
Talk to your employer 

Make living arrangements for your family 

Plan how you'll commute to the rehab

Find out what personal items are allowed in a rehabilitation center 
Family Contact in Inpatient Rehab 
Successful inpatient rehabilitation centers understand the importance of family involvement and its effects on recovery. Inpatient centers promote family contact because it provides emotional support to the resident. However, when it comes to how frequently family members can contact a resident, each inpatient rehab's policy is different. Some inpatient rehab centers allow visits from family members. In contrast, others might limit contact because they have reasons to believe it intervenes with the recovery. 
Outpatient Rehab and Treatment 
Outpatient rehab treatment is less restrictive than its counterpart inpatient treatment. The patient is required to commit 10 to 12 hours per week at a local treatment center. The sessions for outpatient treatment focus on drug abuse education, group counseling, teaching addicts how to live without drugs, and individual counseling. 
Outpatient treatment can be a good standalone option for someone with a mild addiction. However, outpatient treatment can be a part of long-term treatment lasting around 3 to 6 months or over a year. In short, your outpatient treatment depends on how soon you defeat your urges and become sober. 
Detox Program in Outpatient Rehab
Detoxification is the process of removing residual drugs from your body. Without proper detoxification, your mind won't let you quit your habits. An outpatient detox program is a good option for people with a mild addiction. It is a safe, effective, and less time-consuming process than inpatient detox. Typically, outpatient detox takes 6.5 days, but it depends on what substances you have consumed and how they have affected your body. 
Support During Outpatient Rehab Program 
Outpatient treatment allows patients to remain close to their friends and family members by continuing their routine. The sessions for outpatient treatment are held during the night or early in the morning. However, this doesn't mean recovering addicts in outpatient treatment don't need family support. 
Combating addiction is a challenging process that requires willpower and strong reasoning. By providing emotional support, you remind your loved ones why they chose to be sober. On the other hand, outpatient treatment programs schedule group sessions for addicts to share their experiences and journey. 
Studies show that participating in group discussions like Alcohol Anonymous and Narcotics Anonymous helps recovering addicts stay sober. Many inpatient addicts turn to an outpatient program to continue their recovery. 
Benefits of Outpatient Rehab
Outpatient rehab is more accessible and flexible compared to inpatient programs. Some of the biggest reasons for choosing an outpatient program are mentioned below. 
Affordability:

Outpatient programs are comparatively cheaper than inpatient and covered under your insurance policy. Since you won't be occupying rehabilitation space or facility, for that reason, the cost of this treatment is substantially reduced. 

Flexibility:

For those who can't leave their job, outpatient treatment is the best option. Its schedule will work around yours, and you don't have to skip work or school. 

Close to Family:

Most addicts need their family more than others when they are going through recovery. For this reason, an outpatient program is an ideal choice because you will be close to your loved ones. 
Whatever You Decide, Help is Just a Call Away 
Addiction is a chronic disease; once latched to your brain, recovery becomes a lifelong process. Whichever option you decide, help is just around the corner. More Life Recovery is committed to helping you achieve and maintain long-term recovery. Their goal is to open doors for hope and opportunity for their clients. More Life Recovery provides outpatient treatment in an intimate and personalized setting for every patient. You can call their customer support by dialing 1 (888) 825-8689 or visit their website for more information.