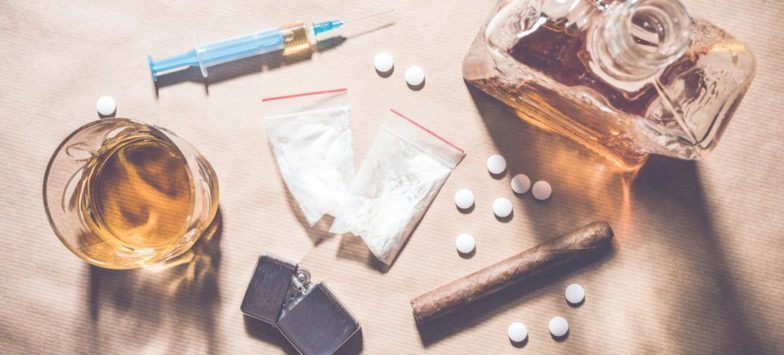 Are You A High Functioning Drug Addict?
Welcome to the topic Are You A High Functioning Drug Addict?

Many things come to mind when thinking of addiction's debilitating effects, such as losing a career, being incapable of developing good relationships, dealing with one's emotional stability, and so on. Addiction has all these characteristics, and it's not hard to see why. However, the long-term effects of addiction are not always obvious.
A functional addict may not be equipped to notice how their addiction affects them or their loved ones. A functional addict is defined here, the dangers associated with this condition, and how to find an addiction treatment program that will assist you in regaining your sense of self-confidence.
High-Functioning Drug Addict's Signs
Finding out if you are an alcoholic, cocaine addict, or another form of an addict can be difficult. To determine whether you are a functioning addict in need of treatment, several options are available.
To begin, you may want to take a quiz on how to recognize yourself as a high-functioning drug addict or alcoholic. A second alternative is to consult with mental health doctors to determine if you're not a high-functioning addict in need of therapy.
Finally, the following list contains some telltale indicators of a functional addict. Some of these symptoms may be present in other members of your family or friends if you share a home with a high-functioning alcoholic or drug addict. Among them are:
They are overdosing on the desired amount. Even if the person says they aim to stop after taking just one tablet, they never do. They may expect this to happen practically every time they take the medication. Addiction is characterized by a lack of control over one's use.
Relating why they're valuable, Drug abusers will try coming up with rationalizations for their behavior. Even though they claim not to be addicted, everyone is on medications in their line of work. Using drugs as a reward or a way to cope with stress is another common justification.
Associating with other drug users. Those hooked to drugs feel more at ease when they are around others who are also addicted. Your loved one may start hanging out with other drug users. Events that don't involve drugs may put them off.
Having a sore throat in the early morning. Headaches, fatigue, and nausea are common symptoms among high-functioning addicts. Alternatively, they may look hazy. Signs of withdrawal or hangovers may cause these symptoms. However, the individual may claim that they have difficulty sleeping or are stressed out. If a person is always unwell, they may have a drug issue.
No longer having a strong interest in the subject matter. When struggling with drug addiction, they will use every ounce of effort to hold on to their employees and their closest connections. There will be no time or energy left for hobbies if this continues. Additionally, the person may no longer be interested in these matters.
Are there some professions that are more prone to addiction than others?
Substance Abuse and Mental Health Services Administration (SAMHSA) reports that the restaurant and food preparation industries are the most likely to be impacted by addiction.
When it comes to the chance of workers acquiring an addiction, the construction business comes in second, followed by the media and entertainment industries.
Because of the high levels of stress and trauma and the nature of the job, those who work in law enforcement have a higher than average risk of being addicted to drugs or alcohol.
Healthcare workers are ranked 16th on the list of high-risk occupations by the Substance Abuse and Mental Health Services Administration (SAMHSA). When they do acquire an addiction, they tend to be high-functioning individuals.
There are estimates that 10% to 15% of healthcare workers have used alcohol or drugs at some point in their employment. " This profession's most prevalent substance of misuse is alcohol; prescription pharmaceuticals are close behind.
Professionals in the health care field who are most at risk for addiction include:
Medical professionals that work in an emergency room

R. doctors

The medical staff at the emergency room

Psychiatrists

Anesthesiologists
The easy availability of drugs of abuse for doctors and other health care practitioners is a major risk factor. This puts veterinarians and dentists in particular danger.
Addiction among pharmacists is very common. The National Institute on Drug Abuse (NIDA) estimates that up to 15% of pharmacists will have issues with alcohol or drug abuse at some time in their employment.
The combination of burnout, stress, and a work-life mismatch can lead to active addiction among attorneys and financial professionals.
Addiction Treatment for Patients
It is best to incorporate the following in addiction therapy for those with a serious drug use disorder:
Therapy sessions lasting 30 to 90 days with other high-functioning peers are offered. As an example, I frequently urge that physicians seek therapy from other health care professionals. As a result, they can better concentrate on difficulties unique to people in inpatient care occupations. It's also a way for them to connect with other people in the same situation as they are. An individual's history and requirements should dictate how long they receive therapy for mental illness.
Working through challenges related to one's career (e.g., re-entering the workforce, telling human resources/coworkers)
Relapse prevention by ongoing assessment and monitoring (e.g., drug testing and monitoring groups)
Alternative self-help programs such as Alcoholics Anonymous
Addiction is seen and treated as a sickness.
Professions and other high-functioning professionals with drug use disorders should not be shamed or stigmatized because of their addiction, as with all addiction treatment programs. When it comes to obtaining therapy, many professionals are afraid of losing their jobs. For persons in recovery to learn how to be honest with themselves and others, they need a safe place. Treating a professional addicted to alcohol or drugs should not further isolate them.
Many high-functioning addicts arrive at treatment with a variety of behavioral, emotional, and physical problems that have developed over time as a result of hiding their addiction. In other words, when they seek therapy, their sickness is generally more advanced than when others do. As a result, therapy for professionals should address all of the potential risk factors and relapse triggers, including biological, psychological, and social variables. It's also critical to have a program that looks at the whole family as a unit. To ensure that old patterns do not recur after primary treatment, addiction is a family disease; thus, professionals who treat it require the help and support of those closest to them.
The good news is that those who suffer from addiction in their career can have better results than the overall population if they follow these guidelines. The professional's passion and desire to return to work might serve as a motivating factor in their rehabilitation process. Additional help and early detection of relapses are provided via monitoring and recovery groups.
Initially, an addiction psychiatrist must be consulted for an appropriate diagnosis and tailored treatment plans. Before the disease of addiction has a negative impact on a professional's personal and professional life, it is best to begin treatment. In some situations, a hospital, licensing board, or another stakeholder may require an examination. The potential to acquire a clinical diagnosis and evidence-based advice in the midst of what may otherwise be a legal/administrative procedure excites me much.
Have any questions regarding the topic Are You A High Functioning Drug Addict? Feel Free to comment below.
Also Read: How Do I Help A Recovering Alcoholic?